In the digital era, protecting personal data has become a paramount concern. The General Data Protection Regulation (GDPR) was introduced to address this issue, setting forth a comprehensive framework for data privacy and security. Navigating the complex waters of GDPR compliance can be challenging, especially when it comes to IT outsourcing.
This guide will help you chart your course, providing practical insights, real-life examples, and a GDPR compliance checklist to ensure smooth sailing through the IT outsourcing process. By understanding and implementing these crucial steps, you can confidently navigate GDPR compliance and protect the personal data entrusted to you.
What is GDPR?
The General Data Protection Regulation (GDPR) is a game-changing legal framework that has transformed how organizations worldwide handle personal data.
Picture this: On May 25, 2018, GDPR took center stage, replacing the outdated 1995 EU Data Protection Directive. This new regulation applies to any organization, no matter where it's located, that processes the personal data of EU citizens. Personal data includes any information relating to an identified or identifiable person, such as their name, email address, or even location data.
GDPR's Purpose and Scope
GDPR sets clear rules for the collection, use, storage, and transfer of personal data. Non-compliance can lead to serious consequences, including hefty fines, a damaged reputation, and even legal action. This means organizations must take GDPR requirements seriously and work diligently to achieve full compliance.
Since GDPR's introduction, businesses have been working hard to adapt to the new regulations and protect the privacy rights of individuals within the EU. By understanding the purpose and scope of GDPR, organizations can successfully navigate data protection complexities, minimize potential risks, and contribute to a more secure digital landscape for everyone.
Key GDPR Terminology
To help you better understand GDPR, let's dive into some frequently used essential terms:
Data Subject: This term refers to the individual whose personal data is being processed. They are an identified or identifiable natural person, making them the primary focus of GDPR's protections.
Data Controller: The organization that decides the purposes, conditions, and means of processing personal data. They hold significant responsibility in ensuring GDPR compliance.
Data Processor: The organization that processes personal data on behalf of the data controller, and they too have a duty to adhere to GDPR requirements.
Processing: This is the umbrella term for any operation performed on personal data, be it collection, recording, organization, storage, alteration, retrieval, use, disclosure, erasure, or destruction. GDPR is designed to regulate all these aspects of handling personal data.
GDPR Principles
As we continue our journey through the world of GDPR, it's essential to understand the seven core principles that form the foundation of this regulation. These principles ensure that personal data is processed lawfully, fairly, and transparently and that individuals maintain control over their data.
Lawfulness, Fairness, and Transparency: This principle ensures that individuals are informed about the processing of their personal data and that such processing is carried out in accordance with applicable laws and regulations.
Purpose Limitation: Data must be collected for specified, explicit, and legitimate purposes and not further processed in a manner that is incompatible with those purposes.
Data Minimization: This principle emphasizes that data should be adequate, relevant, and limited to what is necessary in relation to the purposes for which it is processed. It's all about keeping things lean and focused.
Accuracy: Data must be accurate and, where necessary, kept up to date. If inaccuracies are discovered, they must be erased or rectified without delay.
Storage Limitation: Data must be kept in a form that permits the identification of data subjects for no longer than necessary for the purposes for which the personal data is processed. In short, don't hang onto data for longer than you need it.
Integrity and Confidentiality: This principle ensures data is processed in a manner that guarantees its security, including protection against unauthorized or unlawful processing and against accidental loss, destruction, or damage.
Accountability: Last but not least, organizations must be able to demonstrate their compliance with GDPR principles, proving they take data protection seriously and are responsible stewards of personal information.
GDPR Breach Examples to Learn From
In our GDPR journey, it's crucial to learn from the missteps of others. High-profile GDPR breaches serve as stark reminders of the importance of data protection and the consequences of failure. Let's explore some notable examples:
Did you know? GDPR fines can potentially reach up to 4% of a company's global annual revenue or €20 million, whichever is greater. Now that's a price you don't want to pay!
GDPR and IT Outsourcing
When it comes to IT outsourcing, GDPR compliance is a must-have ingredient for success. Both the data controller and data processor must adhere to the regulation, ensuring that GDPR requirements are seamlessly woven into outsourcing agreements.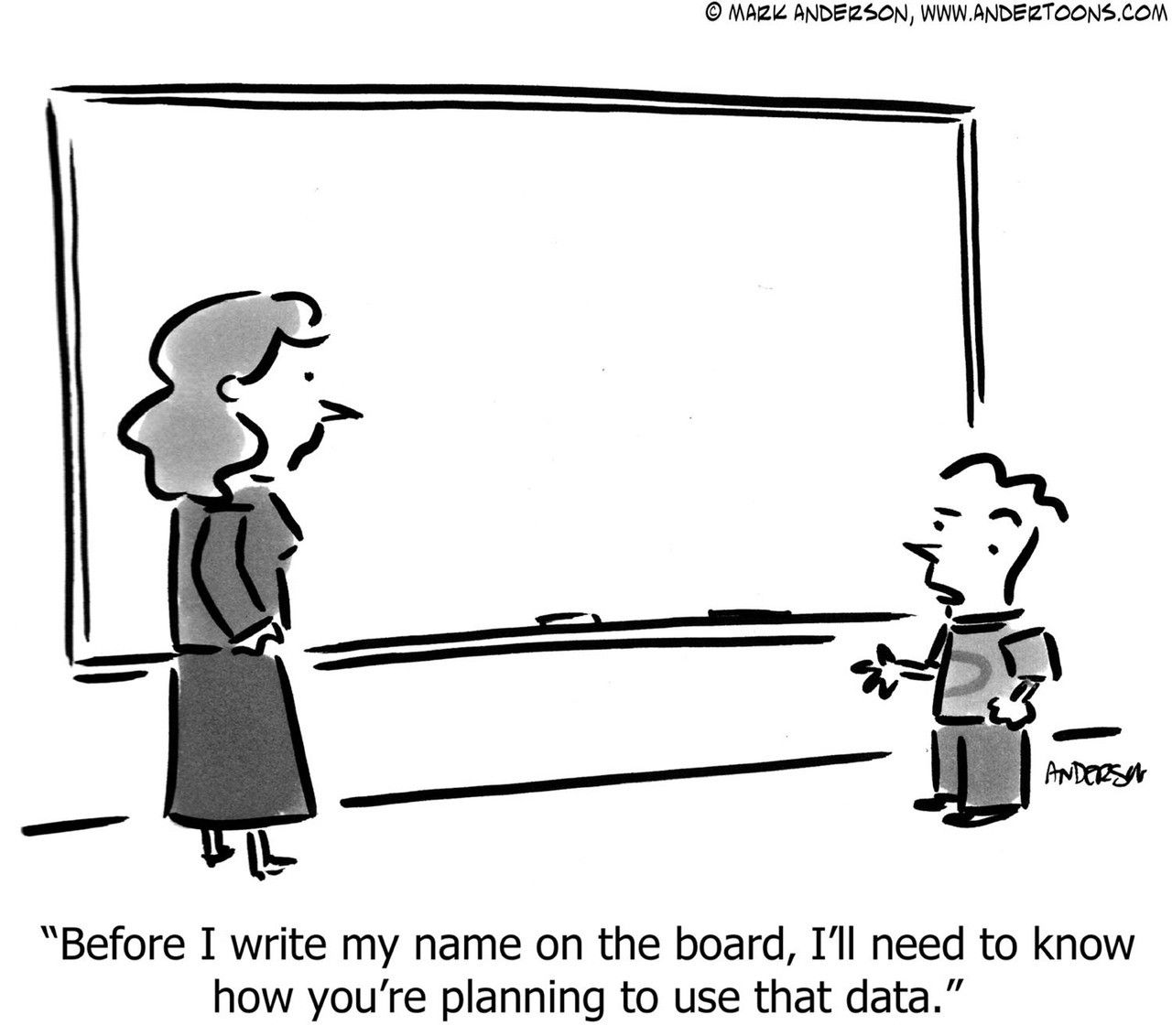 In the often-complex world of IT outsourcing, the stakes are high. But by keeping GDPR compliance front and center, organizations can confidently navigate the outsourcing process while keeping their data safe.
How GDPR Applies to IT Outsourcing Agreements
In the exciting world of IT outsourcing agreements, GDPR compliance takes center stage as data controllers and data processors waltz together to protect personal data. Let's break down their respective roles and responsibilities:
Data Controller: Typically, the client in an IT outsourcing relationship, the data controller collects and controls the data. They are responsible for determining the purposes and means of processing personal data, as well as ensuring that processing activities comply with GDPR.
Data Processor: Usually, the IT service provider, the data processor, processes data on behalf of the data controller. Their responsibilities include processing personal data according to the controller's instructions and implementing appropriate technical and organizational measures to ensure data security.
In this intricate dance, IT outsourcing agreements often involve the transfer of personal data from the controller to the processor. GDPR stipulates specific requirements for both parties, ensuring they are both accountable for data protection and maintaining the harmony of their partnership.
Key GDPR Requirements for IT Outsourcing
Follow these key requirements to ensure GDPR compliance and sail smoothly through the seas of data protection:
Partner with a reputable, GDPR-compliant service provider: Aligning with a trustworthy service provider is the first step towards GDPR success.
Include GDPR-specific clauses in outsourcing contracts: Make sure your contracts cover data protection, security measures, audits, inspections, sub-processing, and data breach notification protocols.
Implement appropriate technical and organizational measures: IT service providers must guarantee the security of personal data, taking steps to prevent unauthorized access, disclosure, or destruction.
Conduct regular audits and assessments: Data controllers hold the right to audit and inspect IT service providers to ensure GDPR compliance remains shipshape.
Navigate the world of sub-processing with care: If an IT service provider sub-contracts the processing of personal data to a third party, obtain prior written consent from the data controller and ensure the sub-processor meets GDPR requirements.
Be prepared for data breaches: IT service providers must notify data controllers of any data breaches within 72 hours and work together to investigate and mitigate the impact.
Examples of GDPR Clauses
Whip up the perfect GDPR-compliant IT outsourcing contract with these examples of GDPR clauses, inspired by the outsourcing agreement between Lloyds Banking Group and IBM:
Data Processing Agreements: Ensure that service providers, like IBM, process personal data in compliance with GDPR and educate their employees on GDPR obligations.
Confidentiality Obligations: Maintain the secret sauce of your data by requiring IT service providers to implement appropriate technical and organizational measures, guaranteeing the security and confidentiality of personal data.
Data Breach Notification Requirements: Keep everyone in the loop by requiring IT service providers to notify data controllers of any data breaches within 24 hours and work together to investigate and mitigate the impact.
Data Protection Impact Assessments: Gauge the potential risks and identify appropriate measures to address them in a GDPR-compliant manner.
Sub-Processing Consent: Seek prior written consent from the data controller before engaging third-party sub-processors, ensuring they, too, comply with GDPR requirements.
GDPR Compliance Checklist for IT Outsourcing
Embark on a fantastic journey towards GDPR compliance in IT outsourcing by following these essential pit stops:
Knowledge is Power: Understand your obligations as a data controller and the responsibilities of your outsourcing provider as a data processor under GDPR.
Risk Assessment Detour: Conduct a Data Protection Impact Assessment (DPIA) to identify and mitigate risks associated with processing personal data, ensuring your outsourcing agreement stays on the GDPR-compliant track.
Craft the Perfect GDPR Itinerary: Incorporate GDPR clauses into outsourcing agreements, making sure your outsourcing provider is aware of their GDPR obligations and is committed to following the GDPR roadmap.
Safeguard Your Data Treasure: Implement appropriate technical and organizational measures to protect personal data, ensuring data integrity, maintaining confidentiality, and preventing unauthorized access.
Keep Your Eyes on the Road: Monitor and audit your outsourcing provider to make sure they're sticking to the GDPR route.
Train Your Road Trip Crew: Provide GDPR training for employees on both sides of the outsourcing relationship, making sure everyone knows their GDPR obligations.
Data Subject Rights Rest Stops: Implement procedures to facilitate the exercise of data subject rights, such as the right to access, rectify, and erase personal data.
Use Case
ABC Corporation is a global online marketplace that connects travelers with hosts offering unique accommodations. This company embarked on an exciting journey to achieve GDPR compliance; but first, they had to tackle various challenges:
Map the Data Landscape: They conducted a meticulous data inventory and mapping exercise to identify personal data and guarantee its lawful, fair, and transparent processing in accordance with GDPR.
Build a GDPR Dream Team: They established a dedicated data protection team to guide and manage their compliance adventure.
Fortify Data Defenses: They implemented robust technical and organizational measures to protect personal data from unauthorized access, ensuring data integrity and confidentiality.
Craft GDPR-Compliant Outsourcing Pacts: They incorporated GDPR clauses in outsourcing agreements, making sure third-party providers are aware of their obligations and committed to compliance.
Keep a Watchful Eye: They monitored and audited third-party providers, ensuring they upheld GDPR obligations and protected personal data.
Train the Compliance Crew: All employees involved in outsourcing agreements received GDPR training, and They implemented procedures to facilitate data subjects' rights.
Challenges
ABC Corporation faced several hurdles in its GDPR compliance quest, such as:
Data Transfers: Transferring data outside the EU to third-party providers required adherence to specific GDPR requirements and safeguards.
Subcontractors: Ensuring GDPR compliance among subcontractors added another layer of complexity.
Liability: Allocating liability between data controllers and processors in outsourcing agreements, especially in case of data breaches or GDPR violations, proved challenging.
Solutions
ABC Corporation triumphed over these obstacles through:
In-Depth Investigations: Conducting due diligence on third-party providers and subcontractors, ensuring GDPR compliance and adequate personal data protection.
Strong Contracts: Including contractual provisions addressing data transfers, subcontractors, and liability in outsourcing agreements.
Updating Documentation: Regularly reviewing and updating outsourcing agreements to maintain GDPR compliance, adapting to evolving regulatory requirements and business needs.
With persistence and strategic planning, ABC Corporation successfully navigated the GDPR compliance landscape, ensuring a secure and compliant environment for its users and partners.
Data Inventory and Mapping Exercise
Setting sail on a data inventory and mapping expedition, companies undertake the essential task of identifying, documenting, and understanding the personal data they process. This journey involves several critical steps:
Discover Data Sources: Companies must explore all sources of personal data, including customer, employee, and vendor data, as well as data gathered through websites, mobile apps, and other digital channels.
Catalog the Data Inventory: Firms need to create a comprehensive data inventory, documenting the type of personal data collected, its processing purpose, the legal basis for processing, data subjects' categories, and retention periods.
Chart Data Flows: Organizations must map out the course personal data takes within the company, including where it's collected, stored, and processed, and the third-party providers who have access to it.
Uncover Hidden Risks: Companies should be vigilant in identifying potential data privacy hazards, such as unauthorized access, data breaches, and non-compliance with GDPR requirements.
Devise a Data Protection Strategy: Based on the data inventory and mapping findings, businesses should craft a data protection plan to address identified risks and implement suitable technical and organizational measures, ensuring GDPR compliance.
Embarking on a data inventory and mapping voyage equips companies with a deeper understanding of their data processing activities, empowering them to safeguard personal data and maintain GDPR compliance.
Conclusion
GDPR compliance in IT outsourcing is a journey that requires diligent preparation, ongoing monitoring, and continuous improvement. By following the steps outlined in this guide, businesses can better understand their obligations, implement effective data protection measures, and ensure strong collaboration with their IT outsourcing partners.
By taking a proactive approach to GDPR compliance, companies can not only avoid the heavy fines and reputational damage associated with data breaches but also foster a culture of trust and transparency with their customers and stakeholders. In the end, the voyage to GDPR compliance is a worthwhile investment, empowering businesses to sail confidently through the ever-changing seas of data protection.
Unlock the full potential of GDPR compliance in your IT outsourcing by partnering with CodeLink. Let our expertise in creating high-quality products drive transformational impact for your business – reach out to us today!